Our Services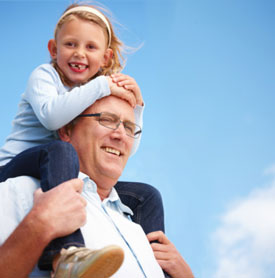 At Spencer Family Dental, we provide a range of dental services with a personal touch. You're approached as an individual with unique wants and concerns, and each treatment is customised to you. We're ready to care for all members of your family, and recommend you start your children on regular checkups from age two.
General Dentistry
Our family-focused care emphasises many services, from routine checkups to fillings and more. At your appointments, we'll detail healthy oral habits like proper brushing and flossing, making sure you know how to maintain and manage your future oral health.

Dental Implants
Whether you're missing one tooth or several teeth, you can enjoy the full function and look of your natural smile with dental implants. Done over the course of a few months at separate appointments, you won't be able to tell the difference between a dental implant and your normal teeth.
Smile Makeovers
If you're seeking to improve the look of your smile, we offer several solutions that can be tailored to your goals. You'll feel your self-confidence grow when you have a smile that you love to show off.
Emergency Dentistry
Dental emergencies can happen anytime, anyplace. Call us on 08 9721 9591 for after hours assistance.
Did you know we offer payment plans and accept insurance? Free parking is available at our car park to keep your visits convenient. Book your time today.